Our goal with this blog is to help startups and SMEs begin their digital transformation journey one step at a time. To get started with your transformation, there are multiple free tools and tutorials available online. And if you want to speed up the process, you can hire someone (like us 😁) to do the work for you. Read on to find out the first two steps to getting your business online!  
What is Digital Transformation?
A digital transformation involves utilizing technology to create and deliver value-added services. With the help of digital technologies, a business can analyze reports in real-time, connect with customers, and make better decisions, thus improving daily operations. This is vital for growing and building trust among customers.  
Generally, when a person thinks of the concept of "digital transformation", they expect a company to have gone online and set up an Ecommerce store, purchase software and hire professionals to automate the entire business process, engage more customers with state-of-the-art systems, and so forth.
It sounds intimidating and expensive, doesn't it? Particularly if you are pioneering a new idea, you may face multiple failures before you come up with the right formula. Businesses often overlook the fact that digital transformation takes place at every stage of their operations. In fact, setting up the basic essentials for the initial stage is not so difficult; you may already be digitizing your business.
Your first step to Digital Transformation - be contactable
Every business needs to be easy to contact. In Singapore, most businesses communicate through WhatsApp and email. If you are just starting out, a free email account, such as Gmail or Yahoo mail, is likely to be the best place to start. If you have your own domain, you can also sign up for an email hosting solution for a small fee.
As it stands, with so many platforms available on the internet, building a website is no longer a must. We recommend you create a Google Business profile and a social media page instead.
What is Google Business Profile?
Google Business Profile is a free tool that allows you to list your business online. In your business profile, you can provide details about your location, products and services, contact information, and latest updates.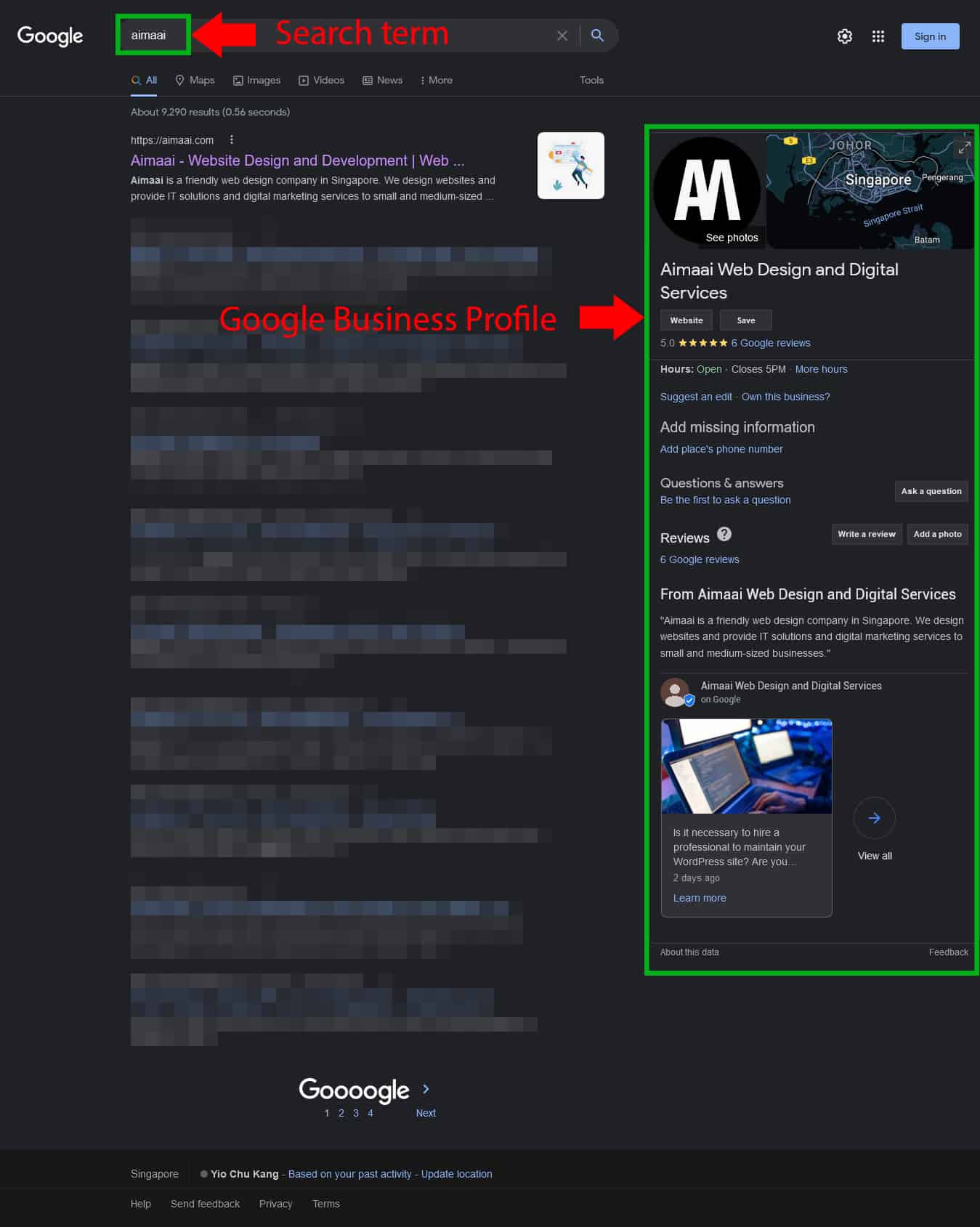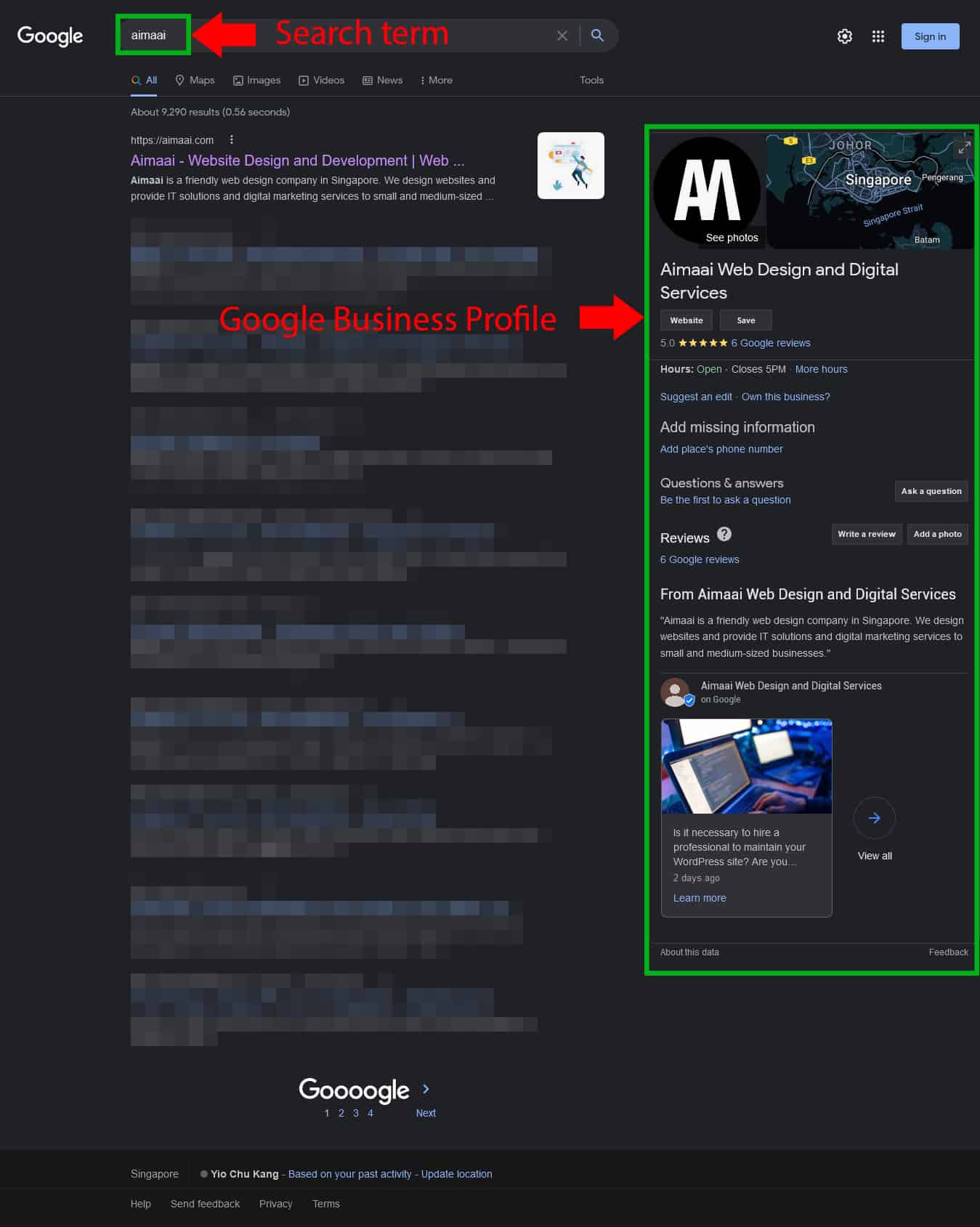 Why should I create a profile?
Increase exposure
Any business owner should use these tools since they increase your visibility across Google Services, such as Google Search, Google Maps, and Google Shopping. Business profiles (applicable to unique or full names only) will appear separately on the right side of the results page.
In the event that your profile name is similar to the name of another business, both profiles will appear after the ads of the search results. This increases your chances of being seen above the actual search results, where many businesses are vying to rank on the first page.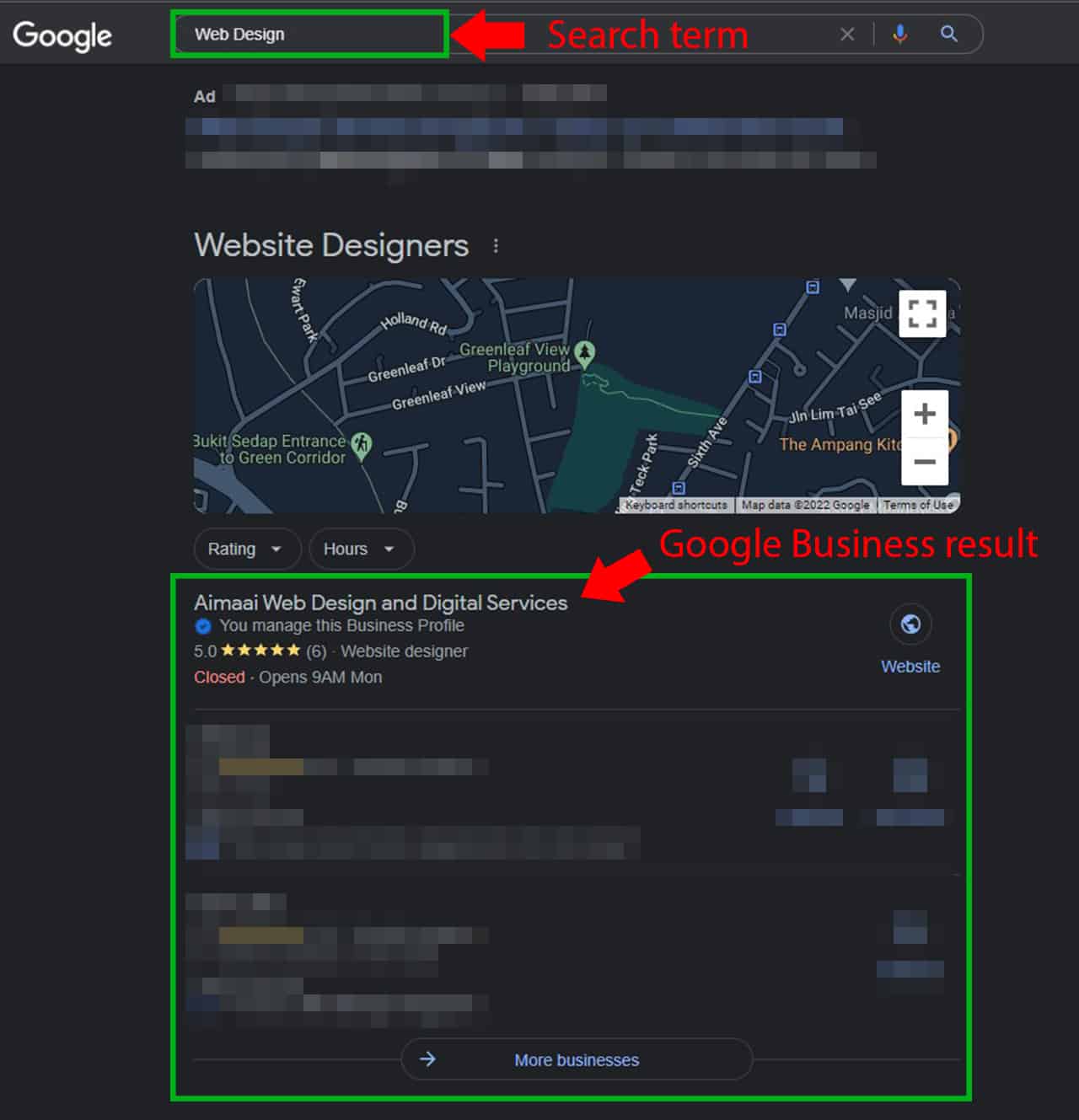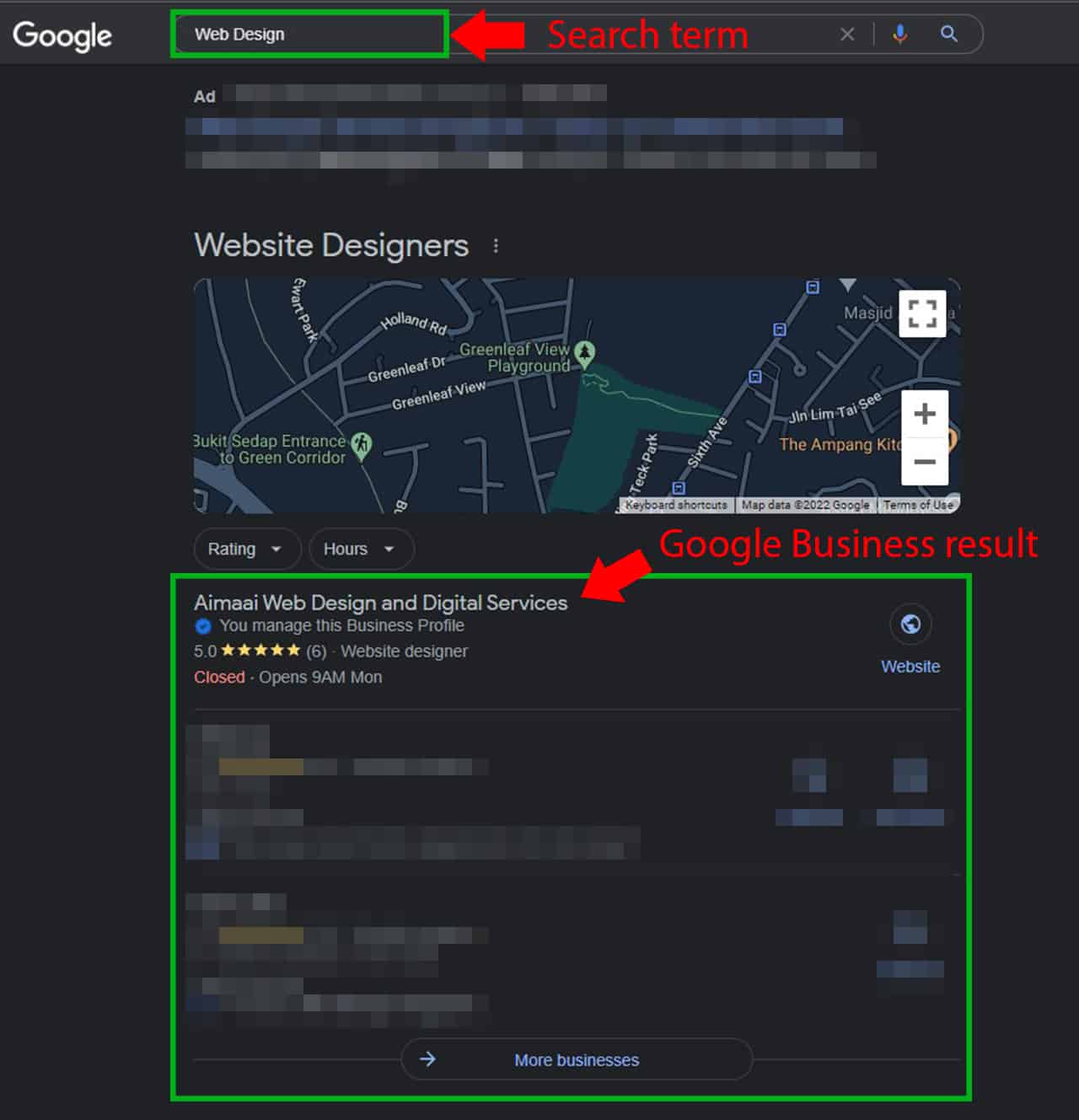 Build trust through reviews
Transparency is of increasing importance to consumers as they become more tech savvy. It is common for consumers to research businesses before buying a product or service. The Google reviews you receive play a large role in gaining an advantage over your competitors and converting more customers. It is particularly effective for food and beverage businesses since Google Local Guide encourages your customers to attach photo reviews of your products.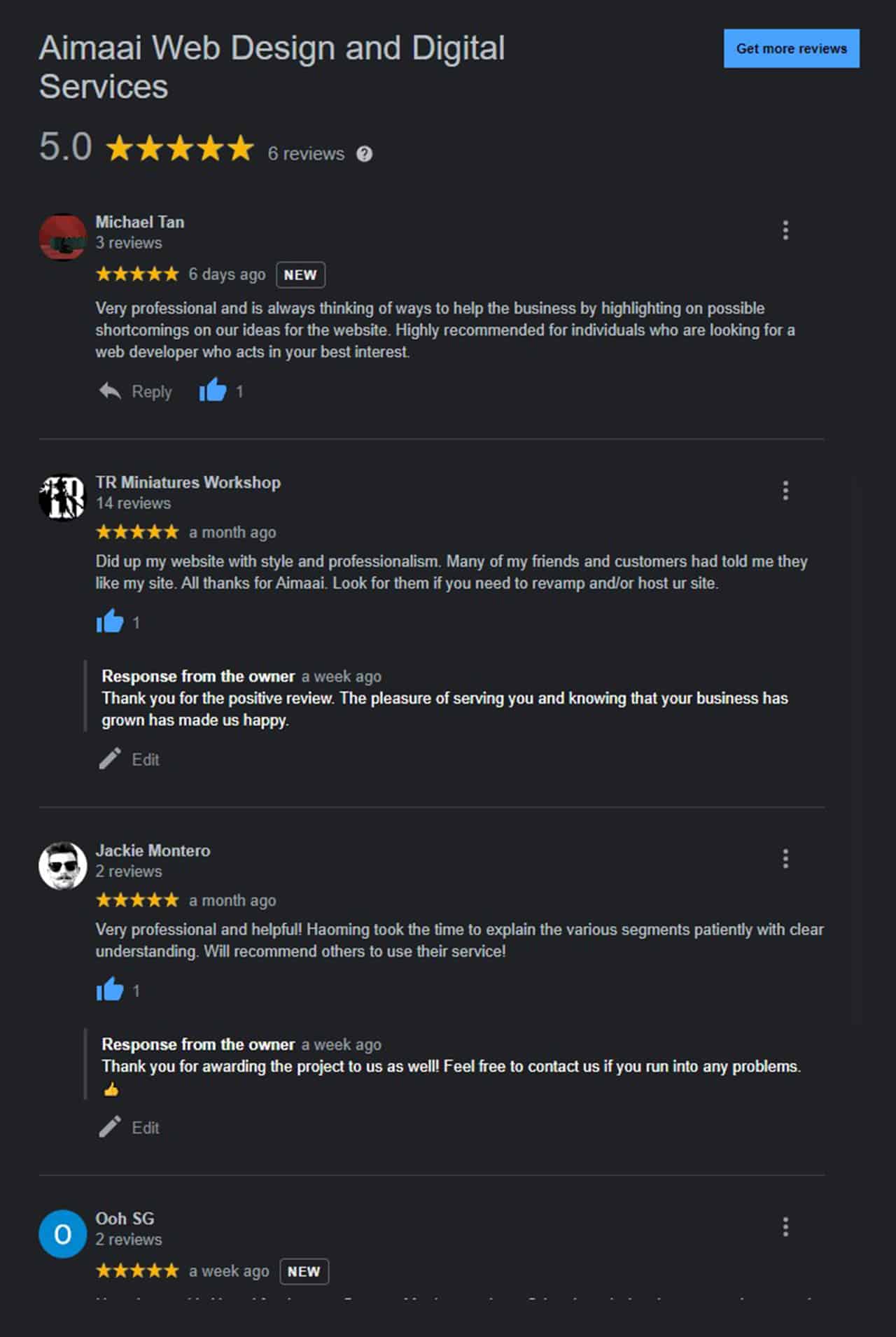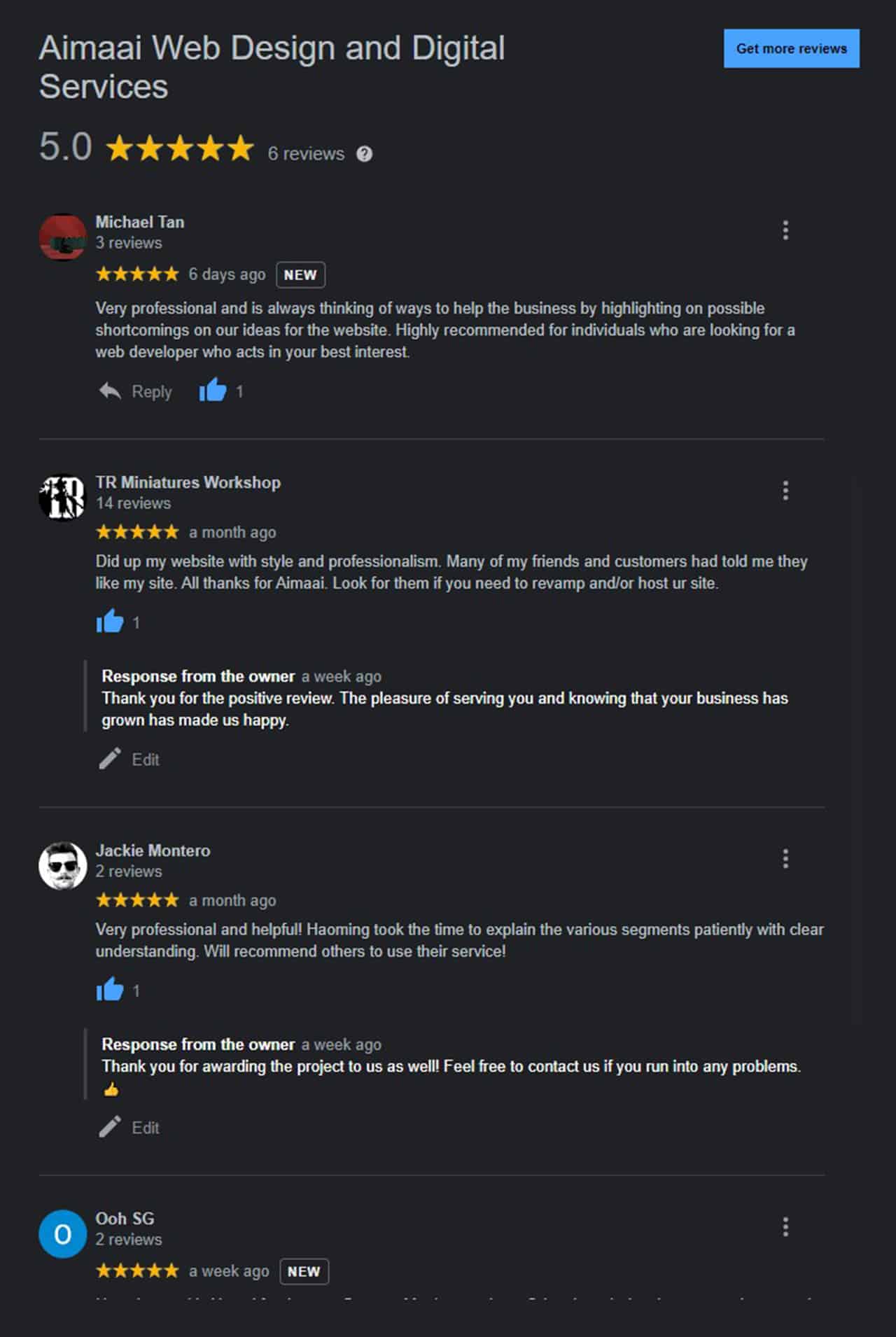 Reviews can be a double-edged sword, so make sure you offer quality services / products in your business. You should respond to negative reviews as soon as possible, as this may deter customers from patronizing your business. Use bad reviews as suggestions to improve, do not let them demoralize your passion.